MINI KOTORI - Limited Edition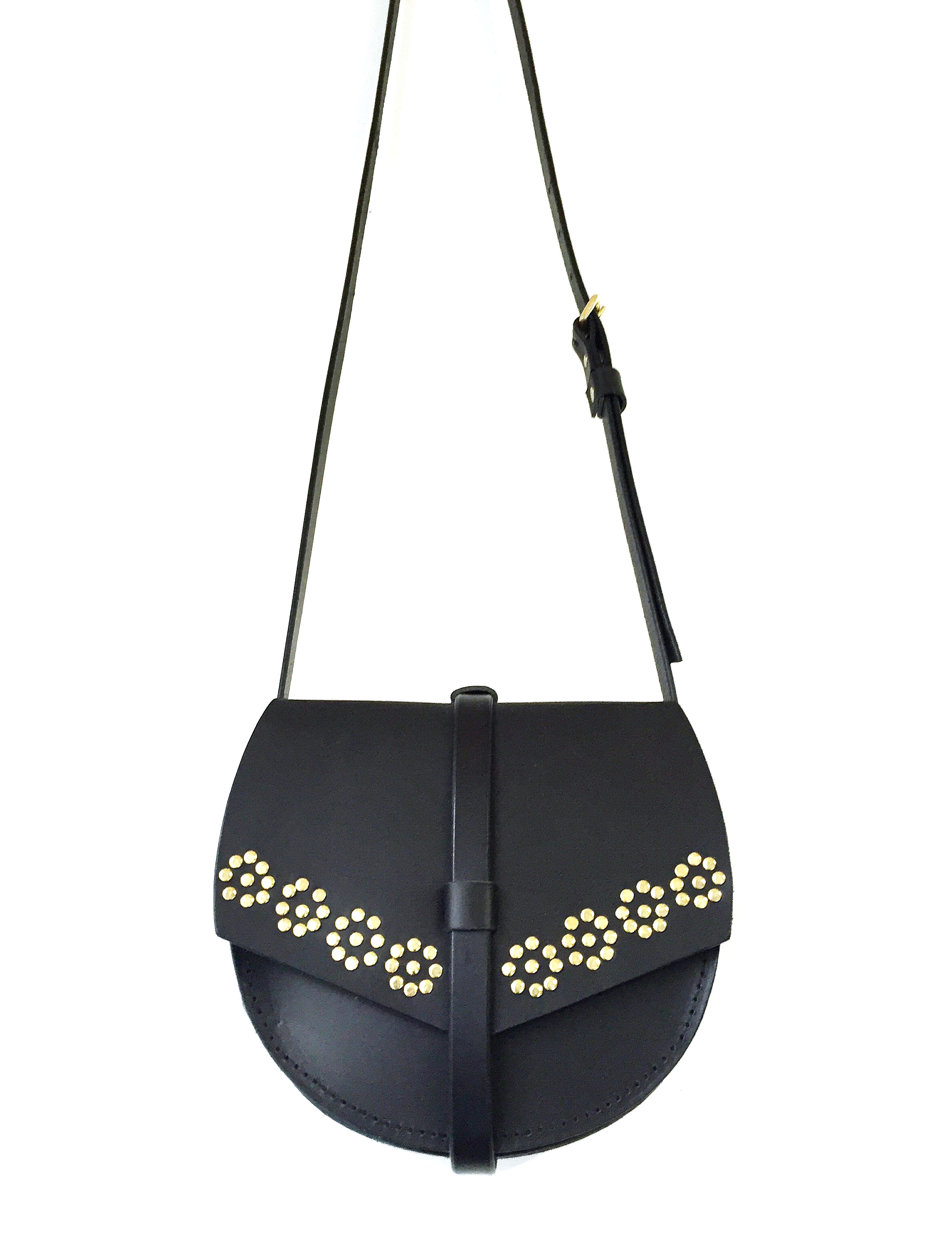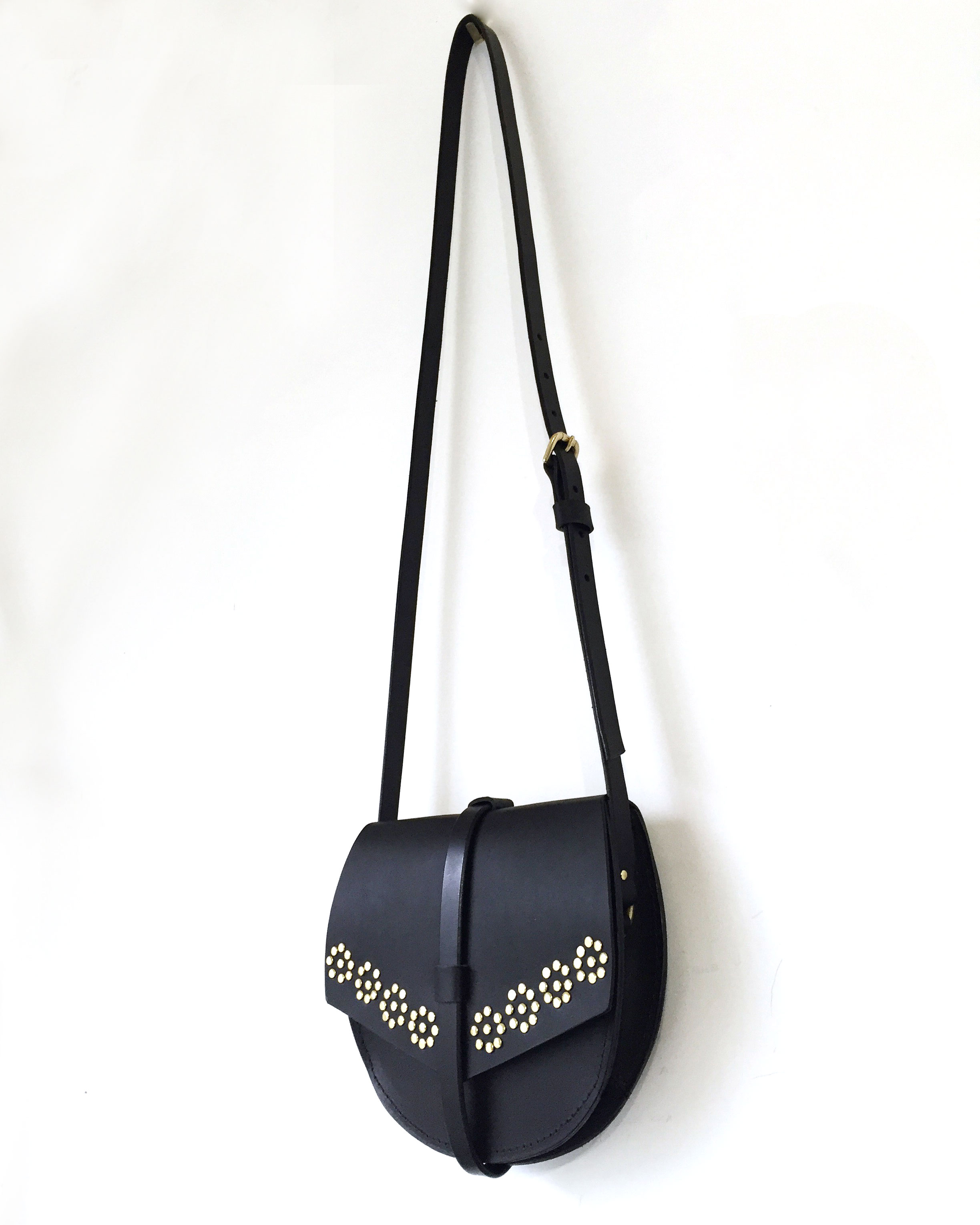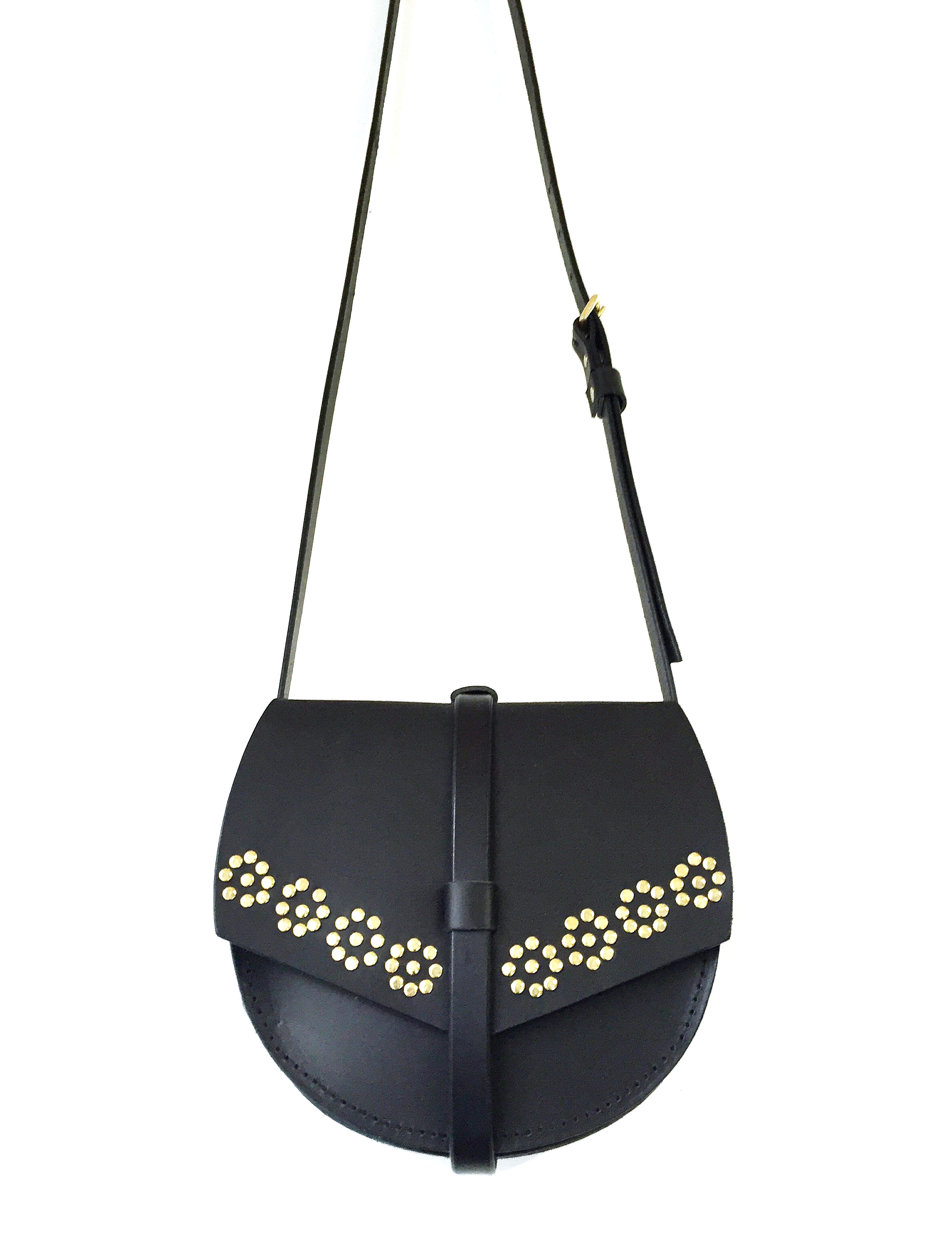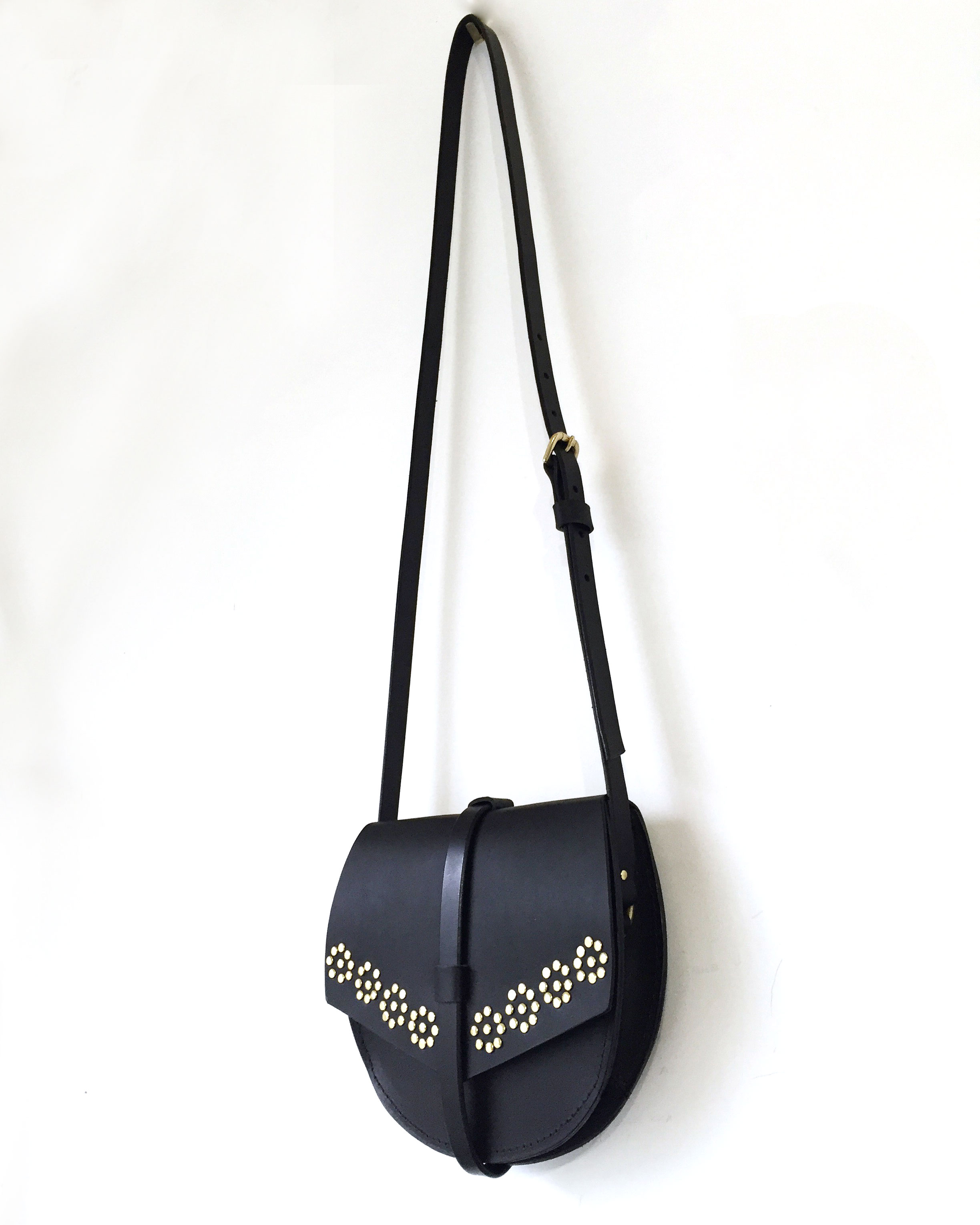 MINI KOTORI - Limited Edition
Round leather satchel. Handmade in Black leather.
An update of the original bestselling Kotori handbag with a Brass studded flower pattern along base-line flap. Can be worn across the body of over the shoulder.
Features Include:
- 1 roomy compartment
- fits i-phone 6+
- Adjustable leather strap
- Antique brass finishing
A dust bag is provided with this bag.
*This product is made from a natural substance, and may have subtle tolerances in the surface colour due to the natural preserving and dying processes of the leathe